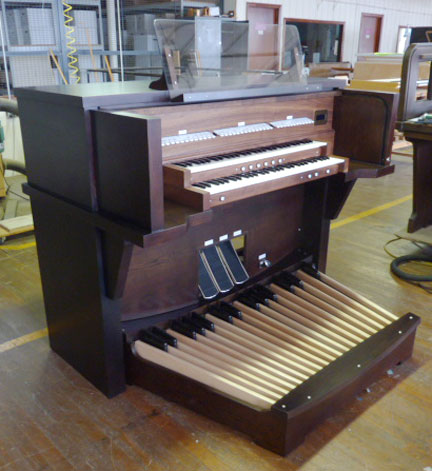 Klann Organ Supply has been building consoles since 1925, longer than any other supply house in North America. Throughout the years, we have set the standard for all others to follow with an outstanding line of consoles that meet the most discriminating requirements of organists around the world.
Klann organ consoles are available in 6 different styles each of which may be adapted to your specific needs.
All consoles include the following features:
Built to meet AGO specifications and NEC requirements.
A choice of solid state control systems that can be installed.
Wood core manual keyboards that can be fitted with special coverings, standard or optical keying systems, and toggle spring tracker touch.
Handbuilt and finished by master craftsmen to your exacting specifications.
Finest grade solid hardwoods and veneers are used.
Console quotations include installation of solid state controls, stop and coupler controls, keyboards, pedal board, bench, music rack with light, pedal light, roll top when applicable, and crating. Console shells and partial assemblies can be provided as well.
When requesting a quotation, please be sure to include the following information:
Style of console and number of manuals.
Type of wood.
Complete stop, coupler, and expression specifications.
Special concerns for size or style modifications.
Complete delivery information including desired delivery date.
A work order for a console is not entered and scheduled until complete details, color sample, and a one third deposit are received. We will do our best to meet your delivery needs, but we retain the right to place your order into our production schedule based on our existing work loads.
Please Note: We cannot guarantee the woods used in consoles and related materials against surface checking or cracking if the console is ordered unfinished.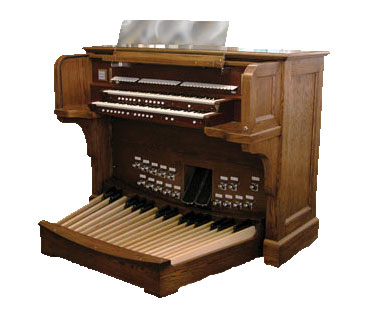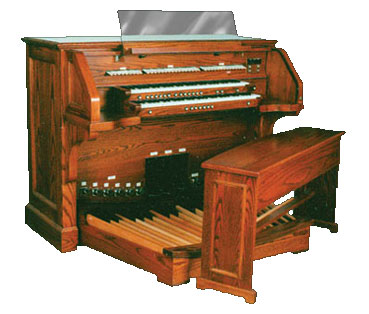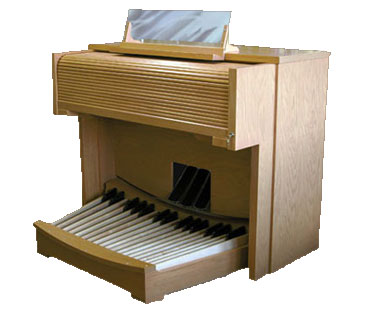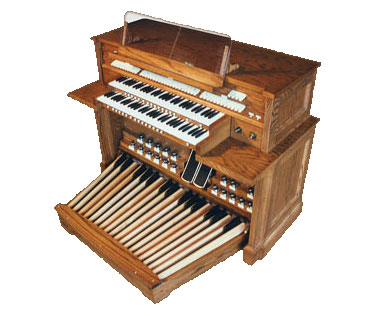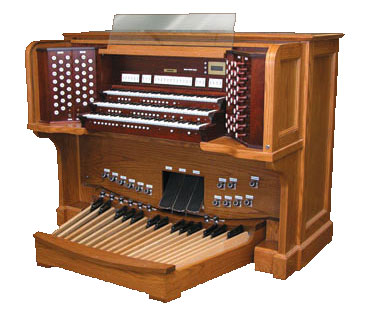 Our Office
700 Second Street
Waynesboro, VA 22980